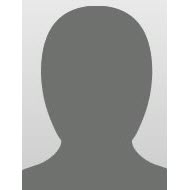 Jose Jimenez
By Admin In Unsolved Homicides On December 3, 1993
---
Jose Jimenez was found stabbed to death in his one room apartment on December 3rd, 1993, at 2108 E. 28th Street in Lorain, Ohio. Jimenez suffered from multiple stab wounds to the head , neck, and chest areas. The 3 l/2″ blade of a Ginsu knife, the apparent weapon, was discovered still lodged in a neck wound. The handle to that knife was never located.
The apartment had signs of a struggle, but no other usable evidence. The victim lived alone in that apartment house, but there were at least six other tenants, each with their own separate room.
Although there was no witness to the crime ever located, Jose was last seen in the apartment building with a Hispanic male in the early morning hours of December 2, 1993. This male has never been identified.
Please contact the Lorain Police Department Criminal Investigations Bureau at (440) 204-2105, or e-mail may be sent to LT Ed Super via the form below if you have any information regarding his death. All information will remain confidential.
If you prefer to make a completely anonymous tip, you may do so using our anonymous tip411 service using THIS LINK.
---
Contact a Detective
[contact-form-7 404 "Not Found"]
---