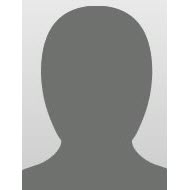 Jerome Lusane
By Admin In Unsolved Homicides On April 24, 1988
---
Jerome Lusane was shot to death while attending a birthday party at the Lorain U.A.W. Hall, Baumhart Road, Lorain, Ohio on April 24th, 1988.
During the party, an argument occurred between partygoers and several party crashers. The party crashers were escorted outside where the argument continued. Suddenly weapons were brandished and the suspect fired several shots at the crowd of people. Jerome was struck and later died.
The suspect fled from the scene and discarded his weapon in a wooded area a short distance from the scene, where a police K-9 later located it. During the course of the investigation the name Jack Taylor was provided to us as being the suspected shooter.
We believe this is a false name, but do know he resides in the Detroit, Michigan area.
If you have any information, please contact the Lorain Police Department Criminal Investigations Bureau at (440) 204-2105, or after hours, the Communications Center, at (440) 204-2100, or e-mail may be sent directly to detectives using the form below.  All information will be strictly confidential.
If you prefer to make a completely anonymous tip, you may do so using our anonymous tip411 service using THIS LINK.
---
Contact a Detective
[contact-form-7 404 "Not Found"]
---