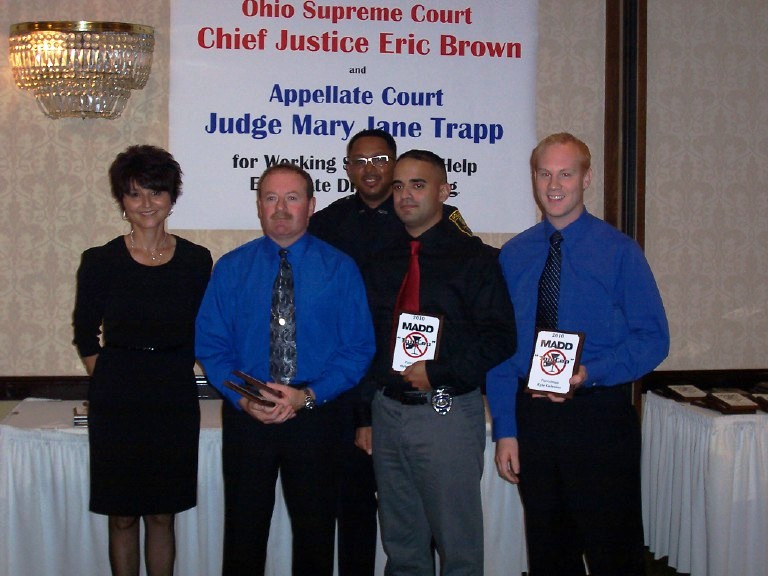 Three LPD Officers Honored By M.A.D.D.
By Admin In News On October 22, 2010
---
On Thursday, October 21, 2010, Officers Kyle Gelenius, Orlando Colon and Craig Payne received the Mothers Against Drunk Driving (M.A.D.D.) "Top Cop" award for their exceptional efforts in drunk driving apprehensions.
The three officers were honored among other Northeastern Ohio officers at M.A.D.D.'s "Top Cop" and volunteer awards ceremony in Independence. Lorain police Traffic Commissioner Sgt. Meek said that all three officers have shown an outstanding commitment to saving lives by their diligent efforts in OVI apprehension. Sgt. Meek said he believed the three officers played a major part in reducing the number of fatal alcohol related crashes for this year in the city of Lorain.
---