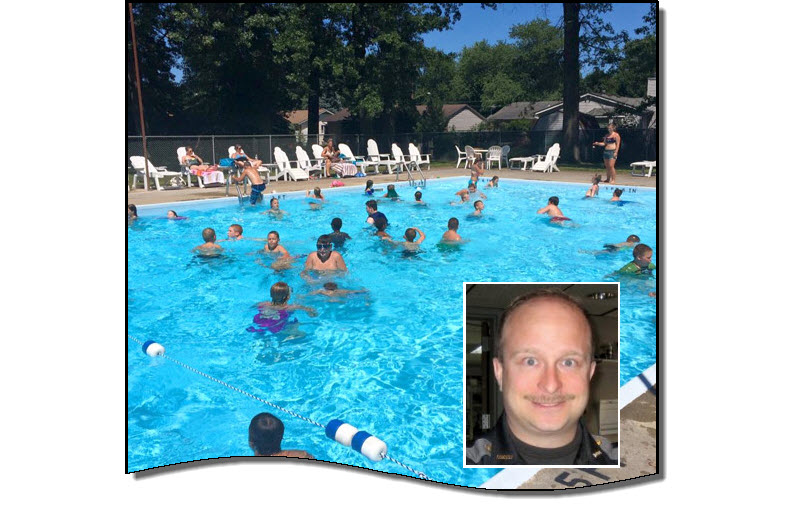 LPD Sergeant Dedicates 20 Years to Mentoring Youths
By Admin In News On August 12, 2016
---
OPERATION OPEN HEART
Originally published in the June 2016 issue of the FOP JOURNAL
More than 50 years ago, Ohio State Patrol Officer David Harper, who had grown up in an orphanage, wanted to give back to other boys who were placed into the foster system. On one of his days off, Harper took 15 kids on an all-day picnic, and Operation Open Heart was born.
Over the years, events grew and now the highlight is an annual weeklong campout. As president of Operation Open Heart, City of Lorain P.D. Sergeant and Ohio Lodge #3 member Robert B. Brown oversees the tradition.
"These kids get to forget about their lives for a week," says Brown. "We take them swimming, on airplane rides and for boat rides. We have campfire talks and fireworks."
What's more, the camp is 100% run by volunteers, the majority of whom come from area law enforcement agencies. "Most guys donate a week of vacation so they can stay with the kids," Brown notes.
But as much as the campout provides a good time, the connections officers make with the campers become far more lasting.
"You see the kids when they are young, then maybe they get into trouble at age 13, 14 or 15, but you have a relationship with them, which makes it easier to try to set them straight or ask what's going on," explains Brown.
During his 20-year tenure with the organization, Brown has seen many of the participants find personal and professional success.
"We've had quite a few campers who have gone on to do bigger and better things," says Brown. "They write to us that they're married with their own kids and thought it was cool what we did for them. We've had kids join the military. Others have become policemen and tell us that summer camp was the best week every year as a kid. That's quite rewarding."
For more information, visit www.facebook.com/OperationOpenHeart.
---