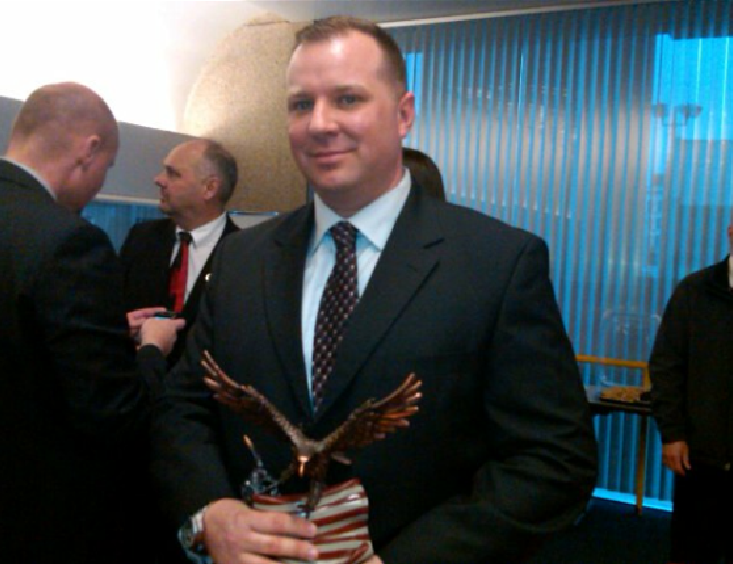 LPD Officer Kurt Graupmann Honored by US Marshals Service
By Admin In News On April 20, 2011
---
Lorain Police Office Kurt Graupmann has been awarded the esteemed Wayne Leon Task Force Officer of the Year Award by the US Marshals. A ceremony recently took place at the Cuyahoga County Sheriff's Office at the Cuyahoga County Justice Center.
The Wayne Leon Task Force Officer of the Year award was created by the US Marshals Service in the memory of slain Cleveland Police Office Wayne Leon, who was killed during a traffic stop in June/2000. The award was presented to Officer Graupmann by the widow of Officer Leon, – Grace Leon.
Pete Elliott, US Marshal for Northern Ohio, praised Graupmann for his bravery, leadership, and dedication.
The Lorain Police Department has been a part of the task force since its inception in 2003. Officer Graupmann has been a Lorain Police Officer for 13 years. He has been a field officer, is an active member of the SWAT Team, and has worked with the US Marshals since December of 2009.
Congratulations on a job well done!
---