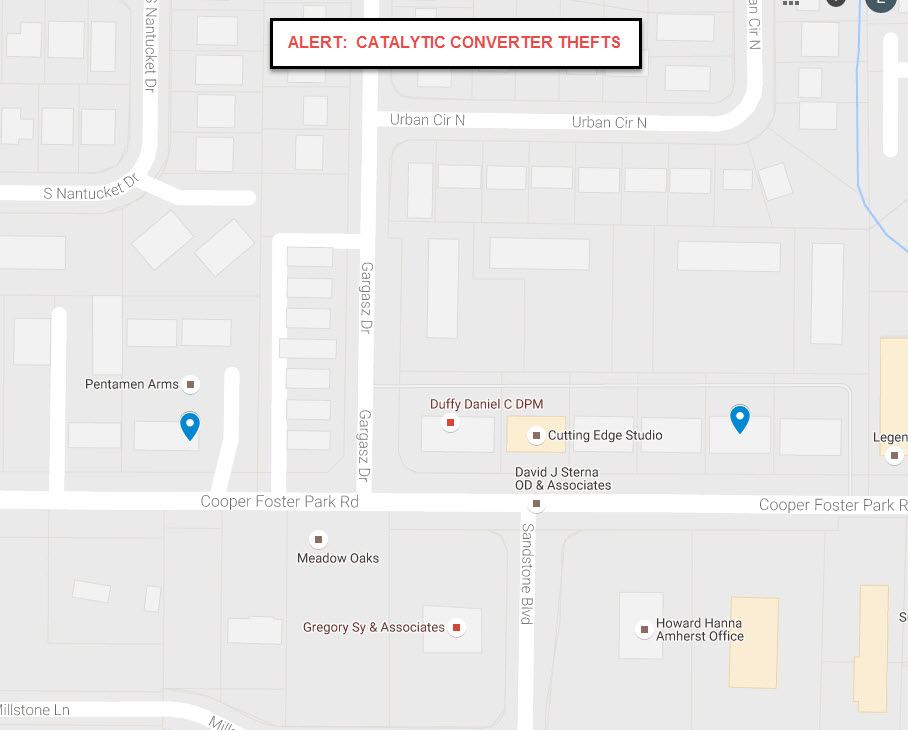 CRIME ALERT – Catalytic Converter Thefts
By Admin In Crime Alerts, News On August 12, 2016
---
CRIME ALERT – Catalytic Converter Thefts
On Wednesday (8/10/16) and Thursday (8/11/16), we received two reports of catalytic converters being stolen from vehicles parked in open parking lots along Cooper Foster Park Road. The thefts may have occurred on Tuesday (8/9/16) between the hours of 7:30AM and 1:00PM.
The Elyria Police Department took 4 similar complaints on Monday (8/8/16) which they believe occurred during the overnight hours on 8//7/16.
4 out of the 6 cars from which catalytic converters were stolen between Elyria and Lorain were Chevrolet Cavaliers.
In these types of thefts, the suspect has to crawl underneath the car to remove the catalytic converter.  Suspects often use a tool such as a Sawzall to quickly cut the converter off of the vehicle.
As always, residents should be wary of suspicious persons in their parking lots who are lingering around vehicles. Anyone with information regarding these thefts should contact the Lorain Police Department Criminal Investigations Bureau at (440) 204-2105.
---